Healing through Art - Sharing Our Grief, Loss, and Changes in COVID19
---
Starting September 14, 2020
Sponsored by Emory OSRL and Oxford ORSL
The past months have been a traumatic time for individuals, communities, and our world. The illness, deaths, and life changes brought about by the COVID19 pandemic alongside continued anti-Black violence and serious immigration concerns have undoubtedly taken a toll on our Emory community. The grief compounded with continued social distancing measures have made it difficult to acknowledge, name, and share these hardships. We hope to facilitate a virtual space to help us connect and share our grief. We hope this platform can remind our community members that they are not alone.
With Healing Through Art, we invite the Emory community to individually and collectively express and process their experiences of grief and loss.
Starting September 14, you are invited to share a representation of the grief and loss you are experiencing as this academic year begins. You can choose to express this through any medium you wish, whether it be visual, auditory, or written. We will compile all submissions to share as a virtual gallery on a common Instagram account (@emory_hta). You may also choose to share your depiction privately in other places, whether it be in your home, your workplace, or online.
Steps
1. Create your representation of grief, loss, or change, and/or where you may be finding hope. Your choice of expression can come in various forms. You could post a photograph, a drawing, a collage, a painting, a poem, a song. The important thing to remember is that it's not about perfection, it's about the emotion. Art communicates emotion. While this is an art project, we defined art broadly to hopefully capture the sheer breadth of different styles, depictions, and forms.


Examples of Healing through Art visual concepts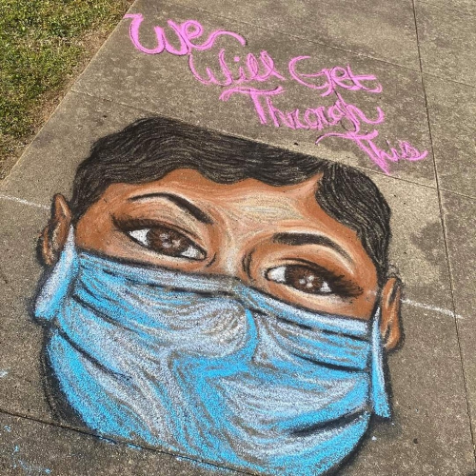 "Carlos Museum and the Emory Art History Department"
(2020)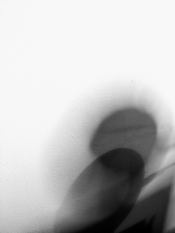 "Behind our shadows stands the light"
(tdobbinbennnett 2020)
2. Submit your art to the Emory Healing Through Art virtual gallery through the following forms. You will have the option to remain anonymous and to provide a caption to further communicate your story.
For more information or to get involved, please contact religiouslife@emory.edu. Special thanks to: Tasha Dobbin-Bennett, Rohini Guin, Hannah Kreuziger, Nikita Dsouza, Emory Art Club, and the Emory and Oxford College Counseling Centers.
Then, continue the conversation:
We invite participants to engage with others and continue the sharing. You may choose to do this privately, or you may join in any of the opportunities listed below. In addition to Healing Through Art, we also invite the Emory community to participate in reflection-based programs and activities, to further provide students a space to grieve and express themselves. This includes the Letters to Dad Foundation and the other opportunities listed below. We recognize processing grief is an ongoing effort, and hope these other initiatives can provide further support for everyone.

Resources for Continuing the Conversation: